3 Globally Popular Diamond Certifications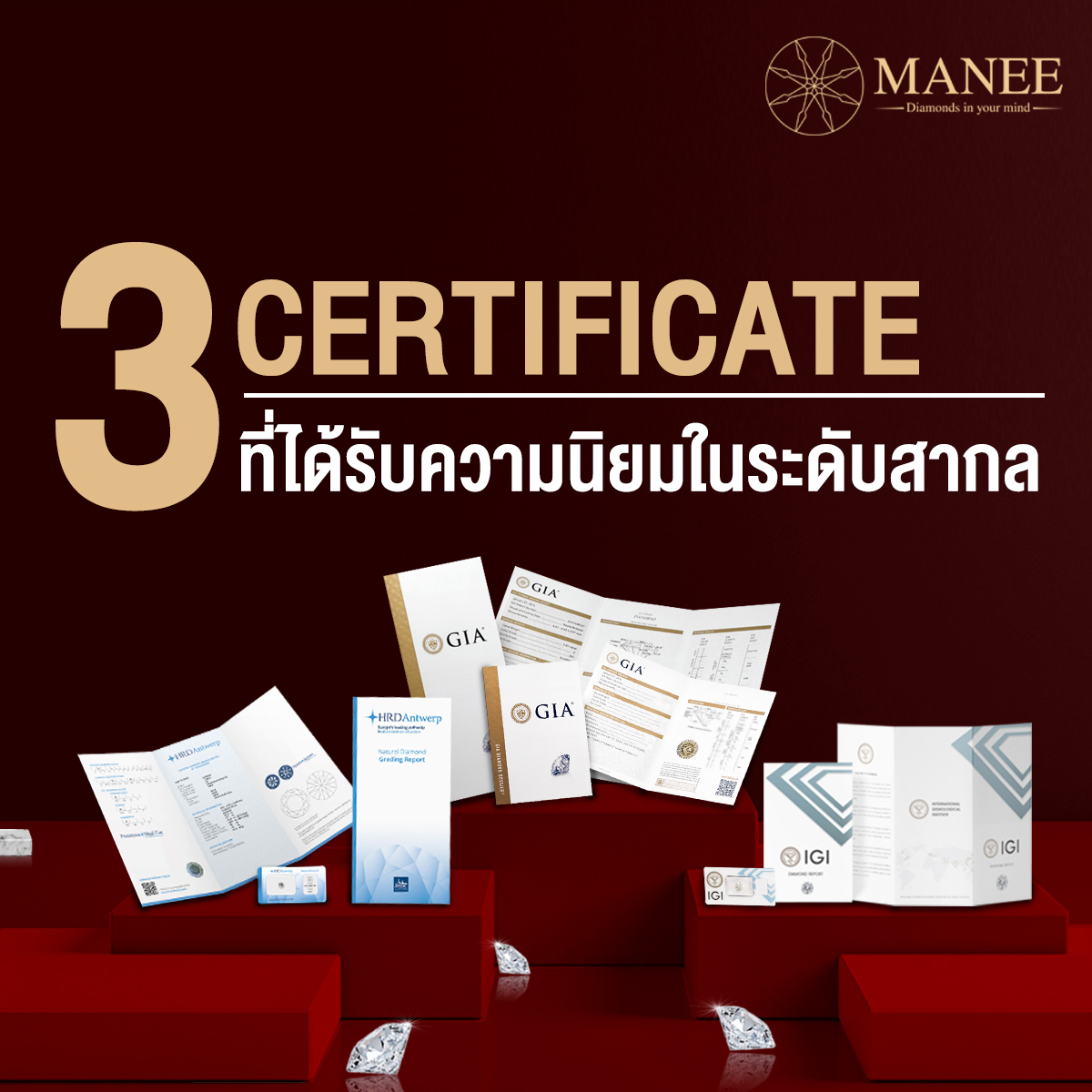 What Are Diamond Certificates?
Right now, there's probably no gemstone more captivating and popular than "diamonds." Do we all agree? Diamonds, the exquisite and highly valued gems, especially when meticulously cut and crafted by skilled artisans, are used in various exquisite jewelry pieces, signifying prestige and luxury. But, there's more to it. Wearing diamond jewelry also reflects inner qualities. Today, numerous diamond stores are available, whether physical or online. To ensure the credibility of a diamond, a crucial aspect is its certificate. Today, we will introduce you to three internationally acclaimed diamond certificates. However, let's first understand what a diamond certificate is.
What Is a Diamond Certificate?
A diamond certificate, also known as a diamond grading report, is issued by a reputable gemological institution. This certificate is globally accepted and provides comprehensive details about the diamond. It includes information about the diamond's quality, origin, weight, size, shape, and more. While a diamond certificate can help verify the authenticity of a diamond, remember that it doesn't guarantee consistent quality. There are certain precautions to consider when purchasing diamonds. One such measure is to verify if the certificate matches the diamond you intend to buy. A simple trick is to check the laser inscription number, hallmark, or weigh the diamond. This ensures you aren't deceived by the seller.
3 Popular Diamond Certifications: GIA, HRD, IGI
The most sought-after diamond certifications include GIA, HRD, and IGI. Having a GIA, HRD, or IGI certificate when you purchase a diamond assures you of its authenticity. It's like a stamp of trust. Now, you might be wondering about the other 50%. Where does that come from? To be 100% certain about the authenticity of your diamond, you need to choose a trusted diamond store.
Differences Between GIA / HRD (HRD Antwerp) / IGI
1. GIA Diamond Certificate
GIA stands for the Gemological Institute of America, a renowned institution based in the United States. It's internationally acknowledged and considered the most reliable. GIA is a pioneer in setting diamond standards, including the famous 4 Cs. This is why diamonds with GIA certificates are more preferred. There are two types of GIA diamond certificates:
- GIA Diamond Certificate for diamonds weighing less than 1 carat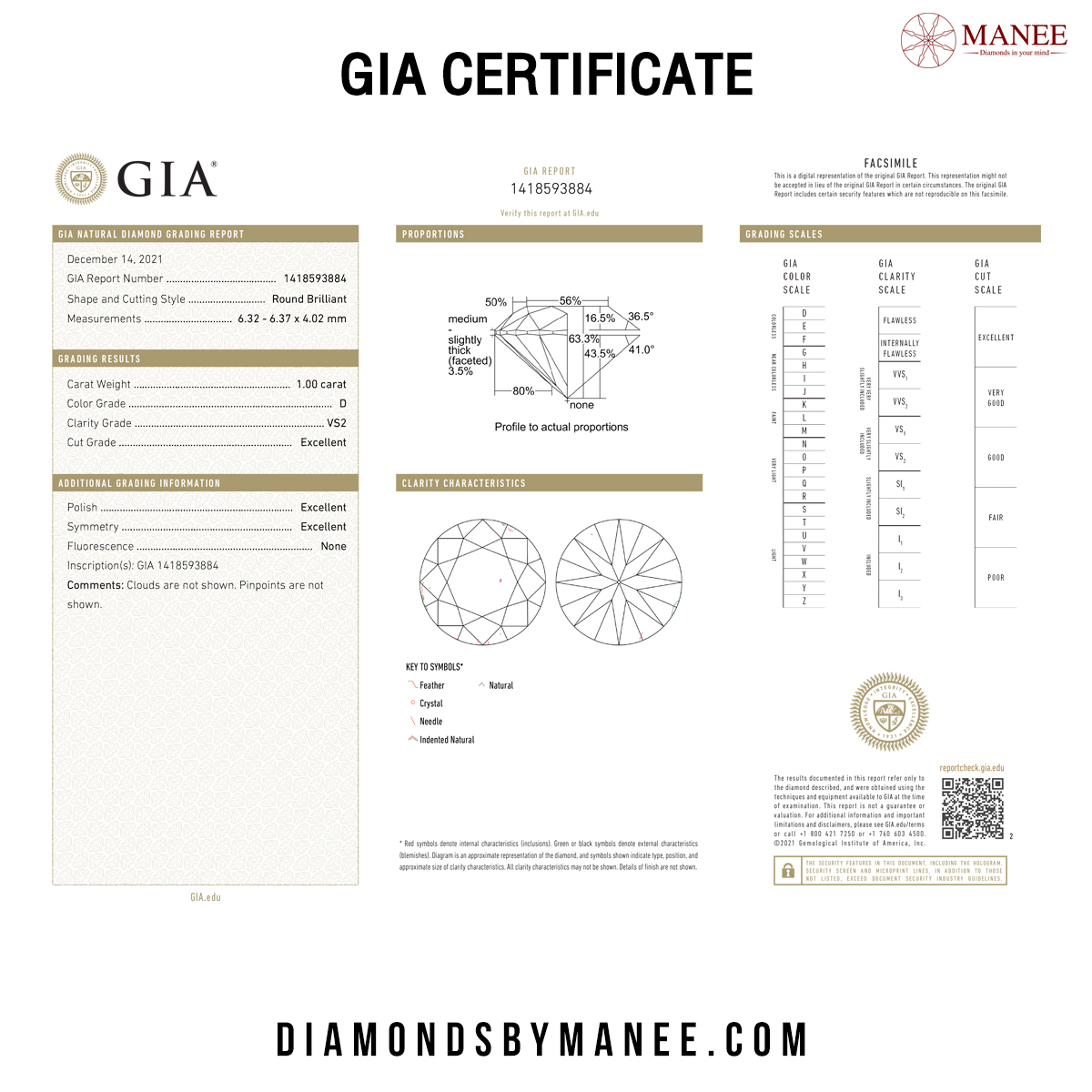 - GIA Diamond Certificate for diamonds weighing 1.01 carats and above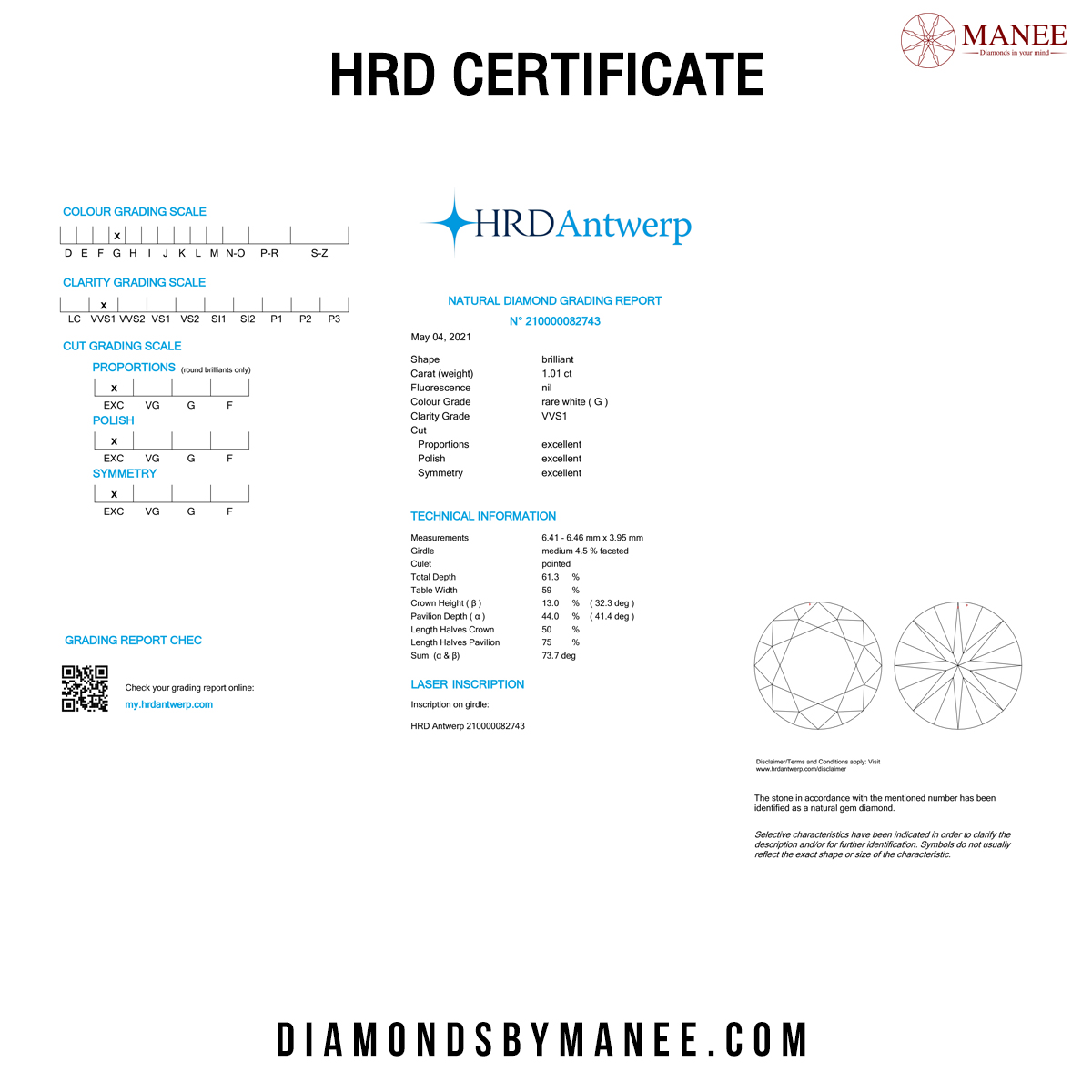 2. HRD Diamond Certificate (HRD Antwerp)
HRD (HRD Antwerp) is a significant player in diamond certification and trade. It's the top-ranking institution globally for diamond certification and trade. HRD issues certificates for diamonds weighing above 1 carat.
3. IGI Diamond Certificate
IGI stands for the International Gemological Institute, a worldwide network of gemological labs. While popular among consumers, IGI's accuracy in diamond grading is not on par with GIA and HRD.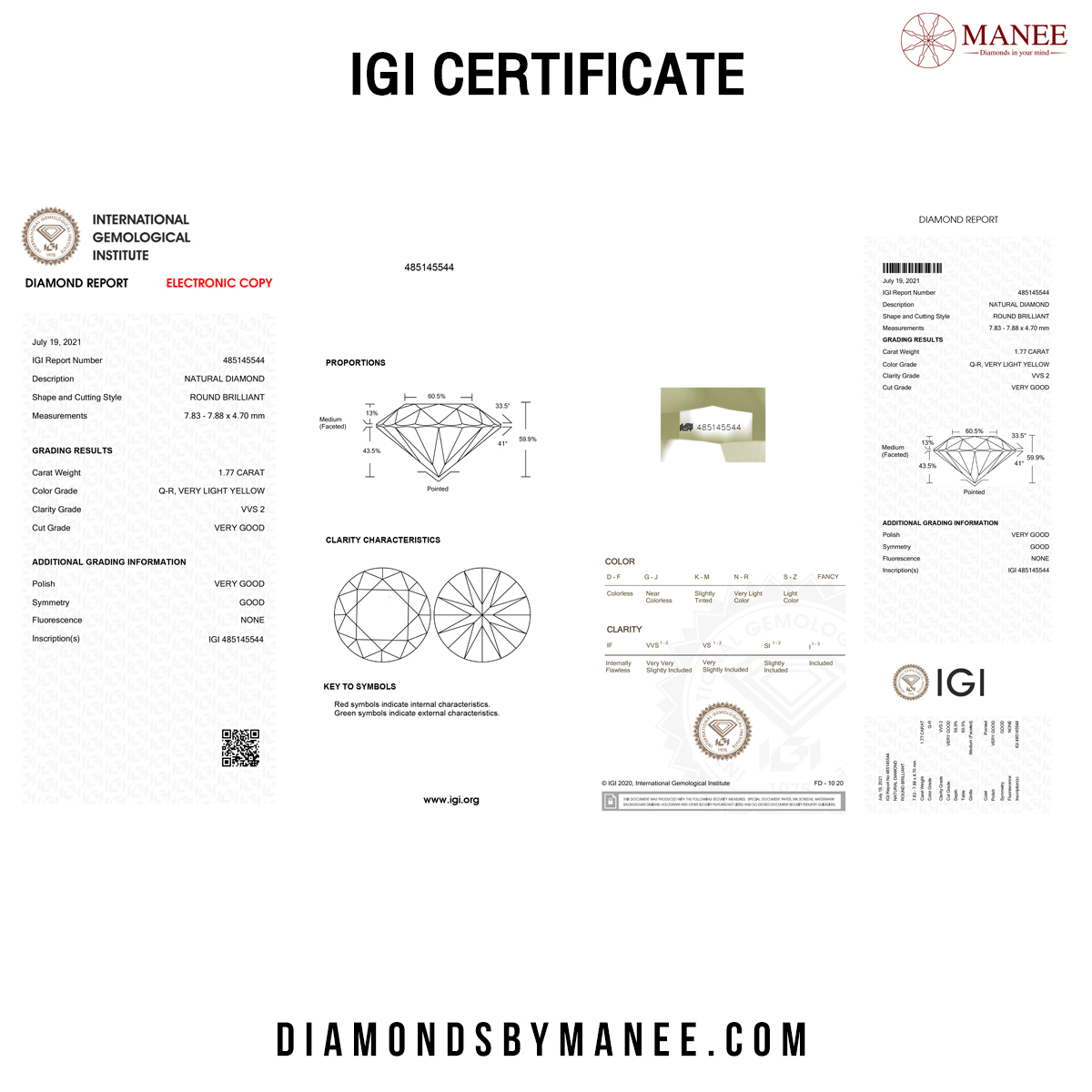 For HRD and IGI certificates, packaged diamond options are available, suitable for those not inspecting the diamond themselves. However, for those keen on quality, thorough examination, and confident about their knowledge, direct inspection is recommended.
To sum it up, this is an insightful narrative about diamond certificates and the three popular ones – GIA, HRD, and IGI. Remember, a diamond certificate provides details and quality information, but it doesn't guarantee uniform quality among all diamonds. If you seek genuine, high-quality, and beautiful diamonds that adhere to the 4 Cs, you should be prepared to invest significantly.